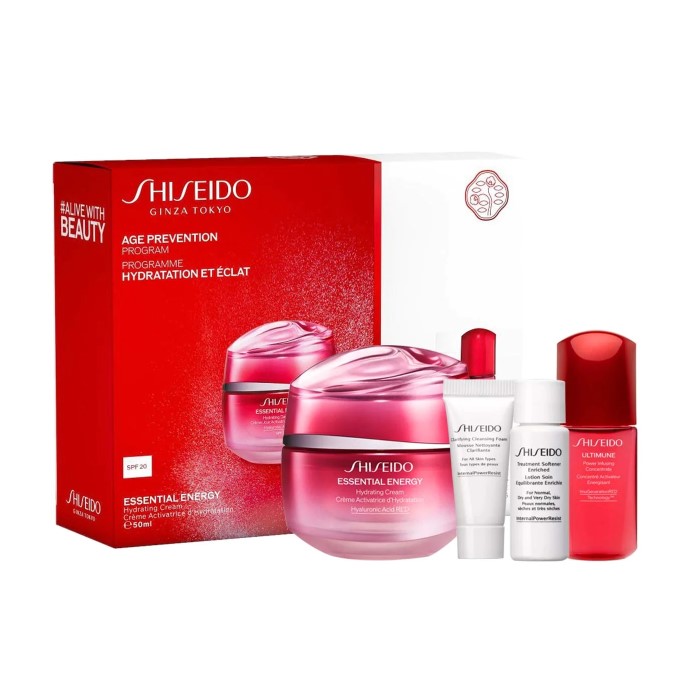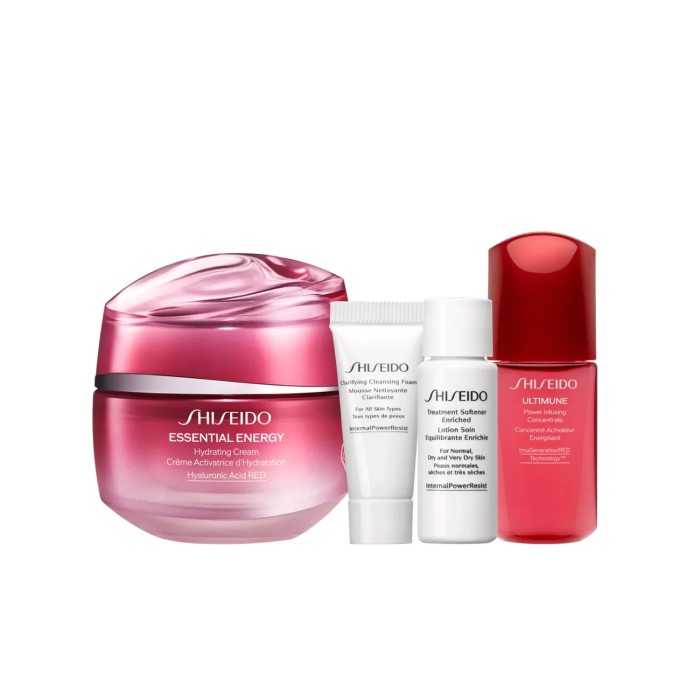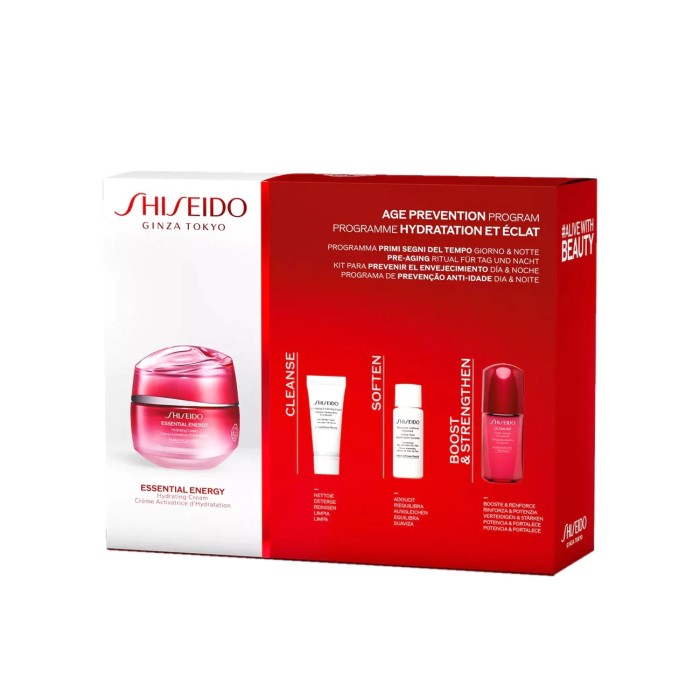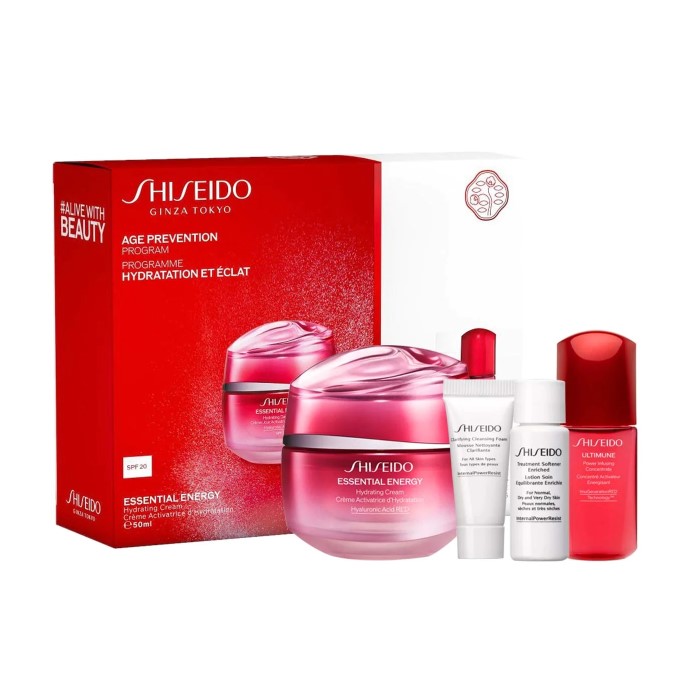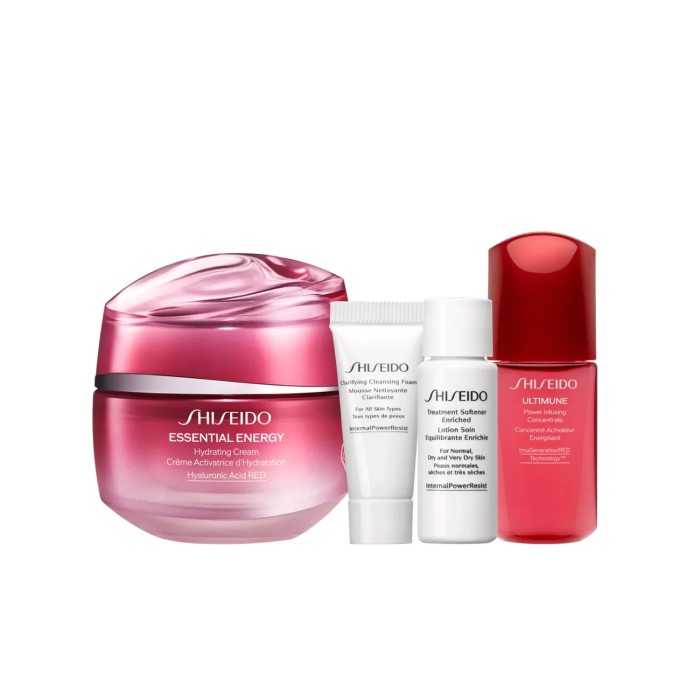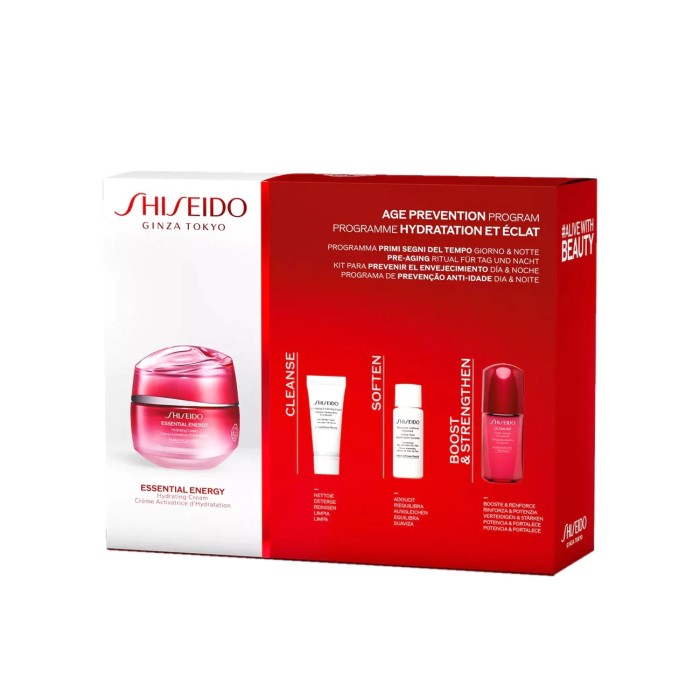 Shiseido Hydrating Day Cream Value Set
$66.00
ESSENTIAL ENERGY Hydration Activating Day Cream: The new Essential Energy Hydration Activating Cream instantly improves the skin's hydration and radiance while protecting it against UV rays.
Clarifying Cleansing Foam: All skin types. A rich foam-textured cleanser that effectively removes impurities, dead surface skin cells, pollutants and oxidized substances.
Enriched Balancing Care Lotion: This enriched care lotion quickly penetrates deep into the stratum corneum to provide the skin with continuous hydration. Reduces the appearance of fine lines due to dryness
ULTIMUNE Energizing Activating Concentrate: Our #1 anti-aging serum reinvents itself with innovative dual anti-aging technology enriched with 8 botanical ingredients. For visibly younger and healthier looking skin!
Description
The set includes:
 Essential Energy Hydrating Day Cream (50ml)
Clarifying Cleansing Foam (5ml)
Enriched Balancing Care Lotion (7ml)
Ultimune Energizing Activating Concentrate (10ml).