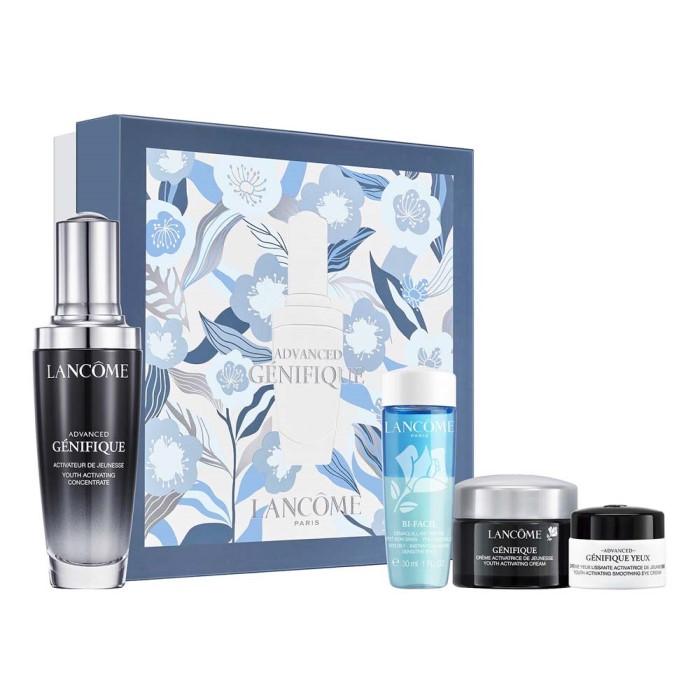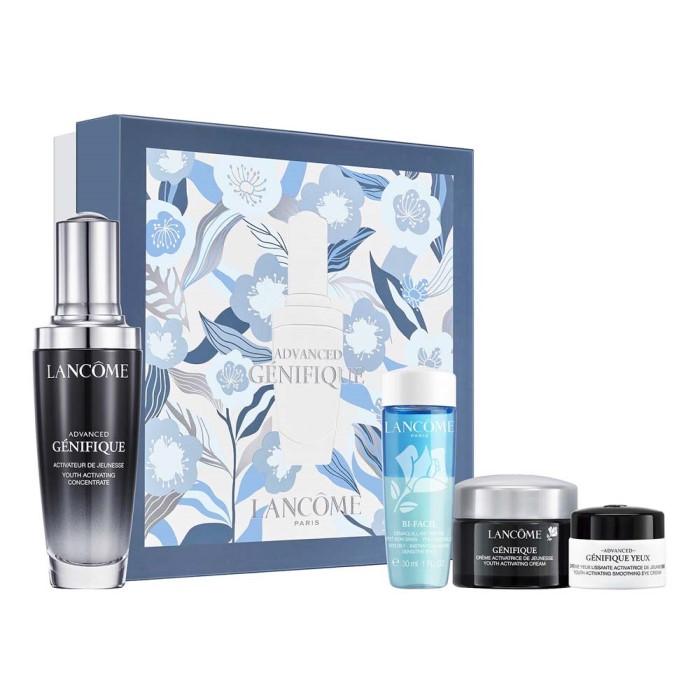 Lancome Advanced Genifique Serum 50ml Set
$131.00
At this time of the year when flowers blossom everywhere, let's celebrate a love that never fades : the growing love between mothers and children.
Lancôme is here to help you to make this day very special by finding the perfect Mother's Day gift for your beloved mum.
This year more than ever, grow your love with Lancôme.
Every great Mother's day gift should include Advanced Génifique anti-aging skincare products. From the first drop, Advanced Génifique's face serum, eye cream and day cream reveal smoother, more luminous, and younger-looking skin.
Skincare products for every woman, every age, every skin type.
Description
The set includes:
Advanced Génifique Youth Activating Concentrate facial serum 50ml
Génifique Anti-aging Day Cream 15ml
Advanced Génifique Eye Cream for Dark Circles 5ml
Bi-Facil Eye Makeup Remover 30ml