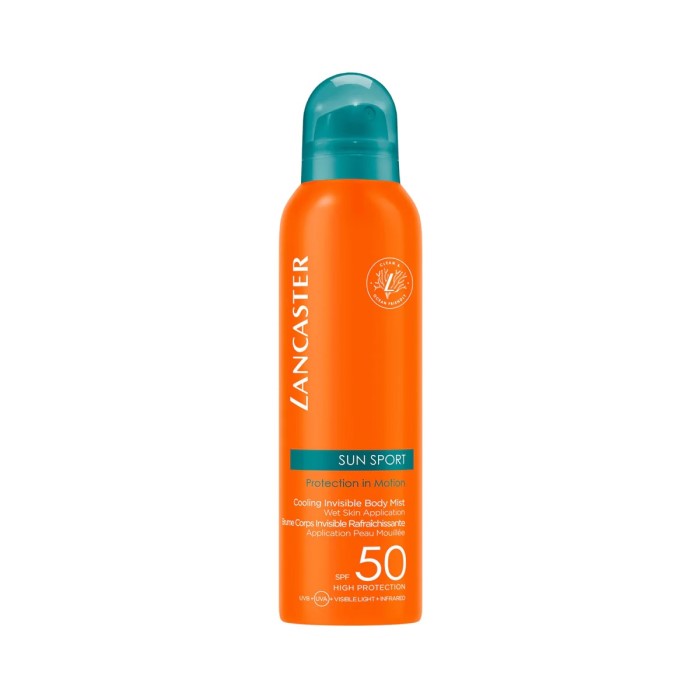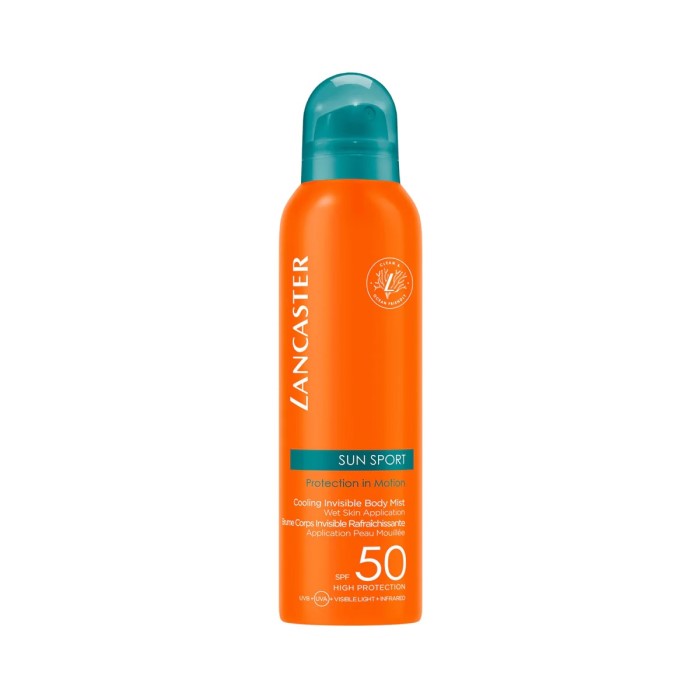 Lancaster Sun Sport Cooling Invisible Body Mist SPF50 200ML
$60.00
Be broadly-protected with our water and sweat resistant Sun Sport Cooling Invisible Mist SPF50, bringing you instant-cooling effect during outdoors activities. Beyond targeting 100% of sun spectrum*, our clean and ocean friendly sun mist now also helps repair skin from sun induced damage. Ultra easy & quick to apply, its transparent lightweight formula keeps your skin breathing even during intense sport activities.
Our fast-drying body mist can even be applied on wet skin. Non-greasy and non-sticky, invisible once applied, it provides an immediate and lasting freshness sensation while hydrating skin.
*No sunscreen product can provide full protection against sun's rays. Over-exposure to the sun is a serious health threat.