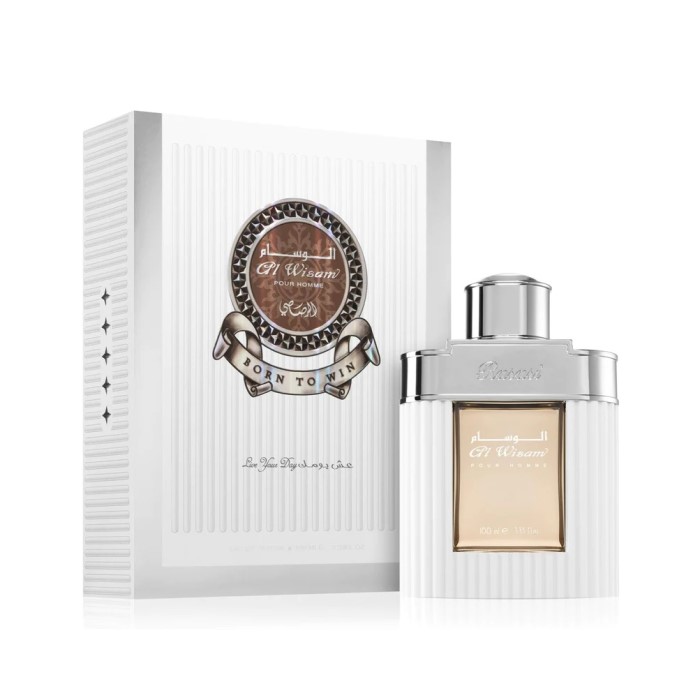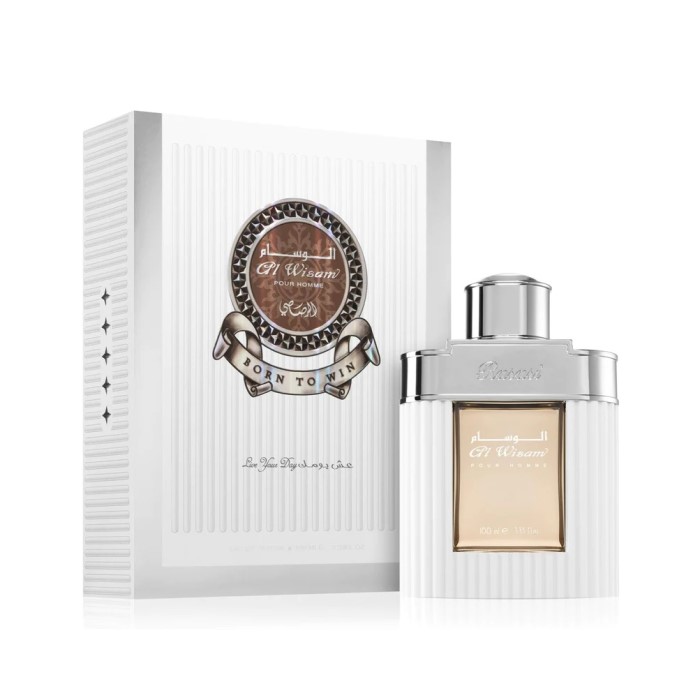 Al Rasasi Al Wisam Day Eau De Parfum For Men 100ML
$50.00
Embrace your day with a fragrance that lets the confidence take over, and promises to leave an everlasting impression.
It pays tribute to the underlying spirit of the modern man. An epitome of strength and vitality this breezy fresh fragrance will energize your senses and propel you to achieve greater heights of success.
The floral concoctions undulate into sensuous woody notes. The alluring mix of sandalwood, musk, amber and oud, adds an unmistakable intensity to the perfume. The sturdy flint glass bottle encased in chrome and white sheath definitely adds an urban, stoic timeless appeal to this offering. If you want success to chase you, Al Wisam Day is your perfume.