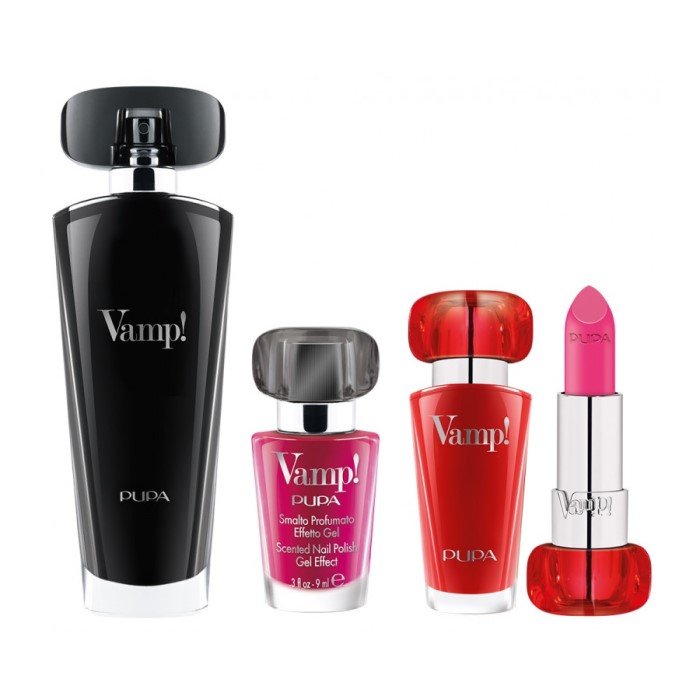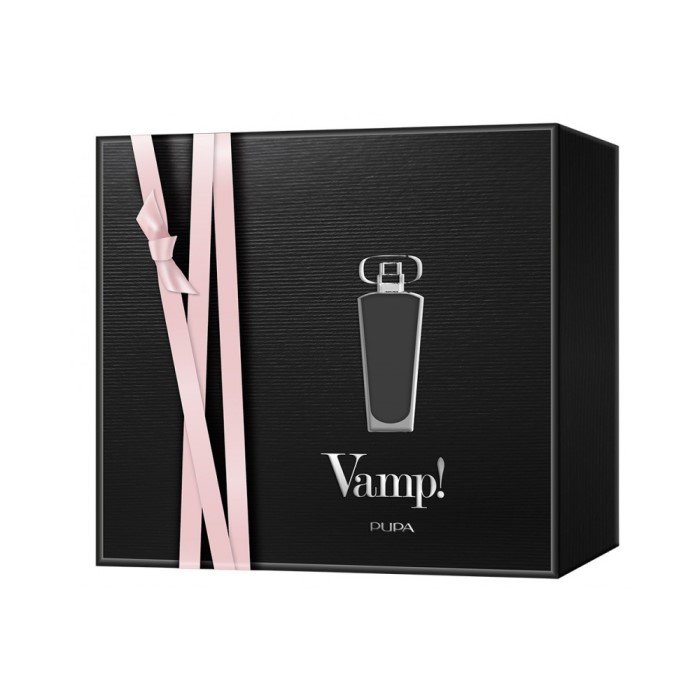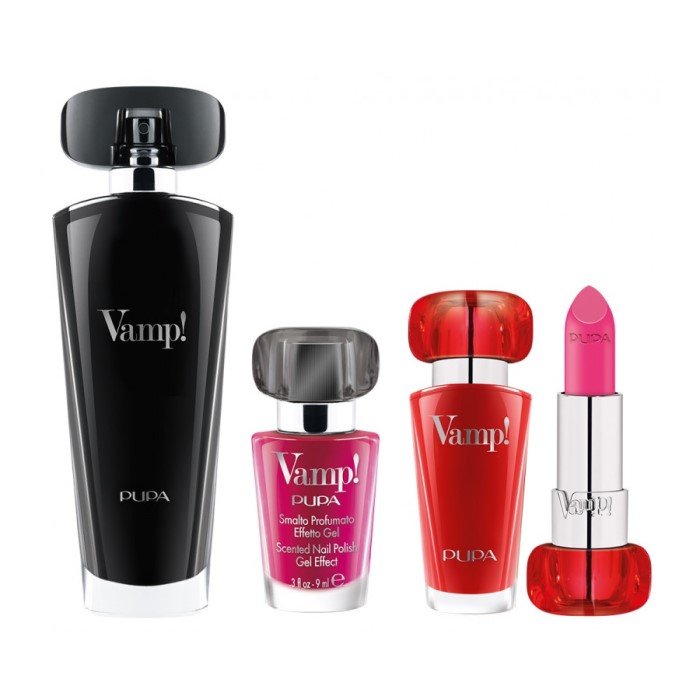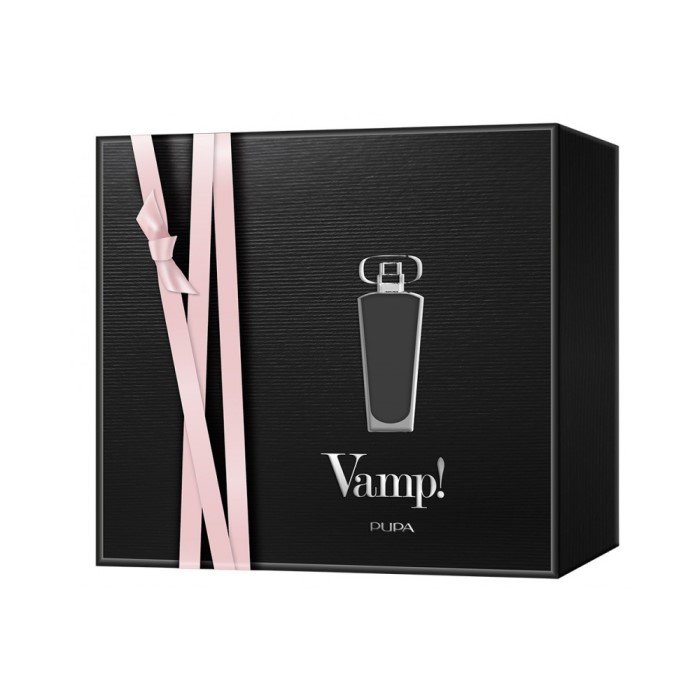 Pupa Vamp Kit Black Eau de parfum 100Ml + Mascara Vamp + Lipstick
$38.00
Vamp! Eau de Parfum Black 50 ml: The oriental notes of Cinnamon intertwine with the grace of Rose in an enveloping top accord, made disturbing by Labdanum and luminous by the white notes of Jasmine. Vanilla, warm and creamy, doses sweetness and boldness.
Vamp! Extreme color lipstick 203 : A soft, enveloping but non-invasive formula that combines absolute smoothness with incredible comfort. The sheer, deep color puts the lips incredibly on display. Enriched with a special volumizing active ingredient for plumped, redesigned and defined lips.
Vamp! Scented Nail Polish 302 : Delicately scented nails with a seductive gel effect. The unique texture allows you to obtain a three-dimensional plumping effect with extreme brilliance. The nails are volumized with a film of homogeneous color with an ultra-glossy finish that is exceptionally resistant to chipping. The perfume is revealed when the nail polish is dry and, thanks to the high concentration of the fragrance present in the formula, the nails are delicately scented for a long time.