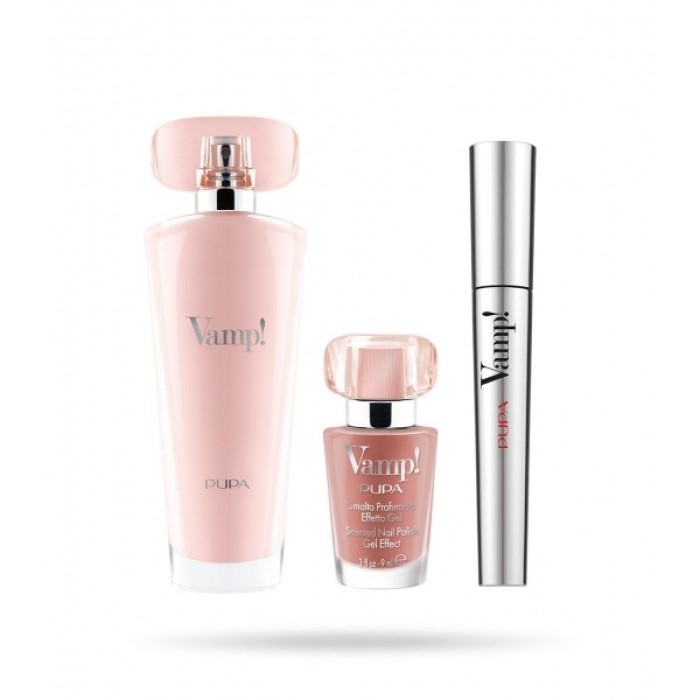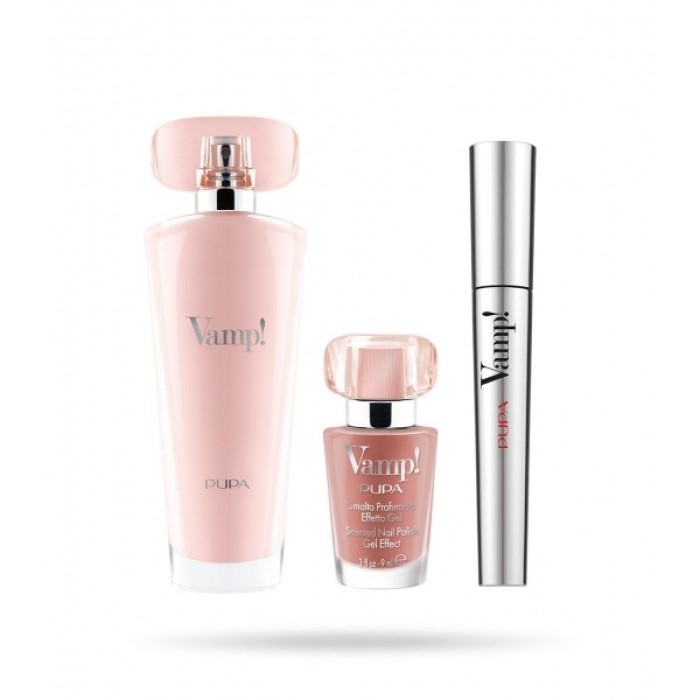 Pupa Vamp! Eau De Parfum Pink 50ML + Vamp! Mascara + Vamp Nail Polish Set
$37.00
Vamp! Eau de Parfum Pink 50 ml: The crisp scents of Orange Blossom and Tiaré create a fresh and delicate top note, giving way to Rose Absolute, the symbol of femininity par excellence, made seductive, lively and mischievous by Benzoin and a Poudré note. Warm Sandalwood and Vanilla pods reveal the image of nude skin.
Vamp! Mascara: This volume building mascara is revolutionary in performance and formula.
Get thick, full, super dense lashes with the dramatic look of false lashes, without the bother of wearing them. It is adjustable: you can create the effect you are looking for, stroke after stroke.
Vamp! Scented Nail Polish 104: Vamp! is the nail polish with the same fragrances as Vamp! Eau de Parfum, for delicately scented nails with a seductive gel effect. The unique texture offers a three-dimensional plumping effect with extreme shine. For volumised nails with a uniform and ultra-shiny color film, which is exceptionally resistant to chipping. The high concentration of fragrance in the formula gives nails a delicate and long-lasting scent, which is revealed when the nail polish is dry.